HEALTH • WELLNESS • COMMUNITY
WE ARE COMMITTED TO IMPROVING THE LIVES OF PATIENTS AND ADULT USE CUSTOMERS THROUGH THE SAFE AND RESPONSIBLE USE OF CANNABIS.
LEARN MORE
Become A medical Patient OR ADULT-USE CUSTOMER At Trilogy wellness
Learn how cannabis works
Get information on cannabis strains and products
See if your condition could qualify for a medical card which allows access to more products and no sales tax
Adult use cannabis is subject to limitations and a 9% sales tax
You must be 21 or older to purchase adult use cannabis or a qualified medical patient in the state of Maryland. Valid ID is required. Consumption of cannabis may impair your ability to drive a car or operate machinery. Please use extreme caution. There may be health issues associated with cannabis use, especially if pregnant or breastfeeding.
Our mission is to deliver compassionate, customer-centered care by providing direct access to affordable, consistent, and effective medical and adult use cannabis. We believe the responsible use of medical cannabis can improve quality of life and we are dedicated to providing patients with the purest, safest, highest quality cannabis products in Maryland.
Medical Patients receive 25% Off their first 2 visits plus spend over $100 and get a $1 Preroll or Betty's Eddies single chew. Plus- all customers & patients are awarded points for making purchases at our store plus and may be redeemed for a variety of products. Sign up for our loyalty program and start earning rewards on your very first visit.
As Maryland enters a new era in medicine, patients will inevitably have a lot of questions. Trilogy is committed to the ongoing education of our patients, adult use consumers, and staff to ensure you have the knowledge and resources you need to make the most informed decision about your care. We've compiled a helpful list of FAQ's to prepare you for your first dispensary visit.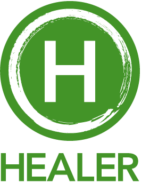 Cannabis works best with education.
Trilogy Wellness has partnered with Healer for their staff training and education because the customer's experience is dependent on compassionate service combined with accurate scientific information. Trliogy was the first "Healer Certified" dispensary in the state of Maryland.
Dr. Dustin Sulak
Co-founder, Healer
9291 Baltimore National Pike
Ellicott City, MD 21042
443-539-7372
OPEN FOR ADULT USE CONSUMERS JULY 1ST, 2023
Open 8am-8pm Saturday and Sunday July 1st and 2nd!
NORMAL HOURS
Mon-Sat: 8AM - 8PM
Sunday: 8 - 5PM 
Debit Cards & Cash Accepted