HEALTH • WELLNESS • COMMUNITY
HEALTH
WELLNESS
COMMUNITY
Want to learn more abouT Medical Cannabis or need help registering for the program? Check out one of our free workshops!!
Join Dr. Sulak for a FREE WEBINAR- CBD 101 
WE ARE COMMITTED TO IMPROVING THE LIVES OF PATIENTS THROUGH THE SAFE AND RESPONSIBLE USE OF MEDICAL CANNABIS.
PREREGISTER
Become A Patient At Trilogy
Learn how cannabis works
See if your condition could qualify
Get information on cannabis strains and products
Our mission is to deliver compassionate, patient-centered care by providing direct access to affordable, consistent, and effective medical cannabis. We believe the responsible use of medical cannabis can improve quality of life and we are dedicated to providing patients with the purest, safest, highest quality cannabis products in Maryland.
Our customers are awarded points for making purchases at our store – points that can be used to earn rewards redeemable on a selection of products. Sign up now and start gaining reward points!
As Maryland enters a new era in medicine, patients will inevitably have a lot of questions. Trilogy is committed to the ongoing
education
of our patients, doctors, and staff to ensure you have the knowledge and resources you need to make the most informed decision about your care. We've compiled a helpful list of FAQ's to prepare you for your first dispensary visit.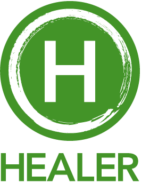 9291 Baltimore National Pike
Ellicott City, MD 21042
443-539-7372
Mon-Sat: 10AM - 7PM
Sunday: 10 - 5PM