DELIVERING COMPASSIONATE, PATIENT-CENTERED CARE THROUGH DIRECT ACCESS TO AFFORDABLE, CONSISTENT, AND EFFECTIVE MEDICAL CANNABIS.
Trilogy Wellness is built on the belief that cannabis can improve quality of life. We are committed to working with doctors and healthcare professionals to close the education gap between patients and providers by expanding knowledge and understanding of the benefits, risk, best practices and most effective ways of utilizing medical cannabis. Together, we can help patients achieve optimal wellness. 
Must be 18+ to follow. Medical cannabis is for certified patients only. Sign up for our emails
Industry Experts
Our professionally trained and knowledgeable staff are passionate about creating a transparent, welcoming environment that feels safe, trusting, friendly, reliable, and fully invested in the well-being of the surrounding community.
Our cannabis experts are your personal information source for all aspects of medical cannabis use. Each team member is committed to providing discrete and comprehensive care to ensure you feel safe, comfortable, and informed throughout your visit.
Given the rapidly evolving nature of the cannabis industry, our staff regularly undergoes education training to ensure they are up-to-date on the market's most innovative products and technologies.
Trilogy Wellness has carefully selected partners who implement the latest technologies in cannabis cultivation, processing, packaging, and safety. We hold our partners to rigorous standards to ensure our consumers are getting the best products on the market.
Trilogy is committed to providing you with the medicine you need so you can finally get the relief you deserve.
"Cannabis is the single most versatile herbal remedy and the most useful plant on Earth. No other single plant contains as wide a range of medically active herbal constituents."
~ Dr. Ethan Russo, Cannabinoid Research Institute
OUR PASSION, KNOWLEDGE, AND CUSTOMER SERVICE SET US APART FROM THE REST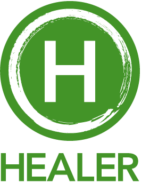 9291 Baltimore National Pike
Ellicott City, MD 21042
443-539-7372
Mon-Sat: 8AM - 8PM
Sunday: 8 - 5PM
Debit Cards & Cash Accepted